Market entry in the United Arab Emirates through a TRA certification
The basis for a TRA certification are the requirements of the Radio Equipment Directive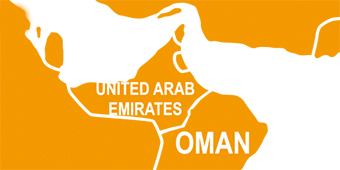 The Telecommunications Regulatory Authority (TRA) is responsible for the market approval of radio technology products for the United Arab Emirates. Only with such a certification is it possible for manufacturers to distribute their products in the United Arab Emirates.
The TRA certification is very much based on the requirements of the Radio Equipment Directive (RED), which is the basis for a CE marking for market approval in the European Union. Therefore, the TRA also accepts test reports and certificates that have already been created for a CE marking. Further local tests are not necessary, nor is the activation of a local representative.
In the context of product labeling, however, there is a difference to the CE marking. The TRA defines a word label as a necessary label for products to be distributed in the United Arab Emirates. The word mark consists of the TRA registration number for the manufacturer and the product number assigned by the authority, which is different for each product and assigned by the authority within the certification process.
For a TRA certification, a manufacturer has to plan between eight and ten weeks. The TRA certification is valid for a total of three years. After that, a manufacturer must also aim for a recertification for an unchanged product, which then also has three years validity.
As CETECOM, we offer our customers all services required for European market approval. As an ISO 17025 accredited laboratory, we carry out measurements in accordance with the specifications of the Radio Equipment Directive in our laboratories. Our Notified Bodies then take over the approval process. That's why we can provide our customers with an efficient approval for the United Arab Emirates. In the entire testing and certification process, we take care of the project handling and the communication with the TRA for you and thus help you with the approval for the desired market.
On our website you will find more information about our full product testing and certification services. You can also find further information on the TRA specifications and the associated certification label, as well as many other approval regimes in our certification database CETECOM CERT.
Other articles of this series: