SDPPI certification for market approval in Indonesia
Radio technology products require SDPPI approval in Indonesia.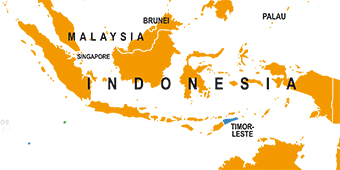 For manufacturers who want to distribute products with wireless technologies in the Indonesian market, the SDPPI certification is essential. The certification is issued by the SDPPI and the authority defines national requirements that are the basis for regulatory approval in Indonesia.
Requirements and time periods
An SDPPI approval for Indonesia is valid for three years, so that manufacturers must also strive for a recertification process after approval has expired, even for non-modified products. The approval process, which lasts between eight and ten weeks, requires the involvement of a local representative, as well as local on-site testing. In addition, the manufacturer must be listed as an official company in Indonesia in order to submit the application for approval.
The SDPPI label
After the successful approval of a product by the authority, the manufacturer is obliged to mark the product with the associated SDPPI certification label. The SDPPI certification label is a pure word mark and the label must prominently display the following two components of information:
the number of the certificate and the
the unique PLG-ID (identity number based on the Certification Institution data base).
As part of our certification services, we coordinate the entire SDPPI certification for you. Our experienced certification team will handle the full approval process, including coordinating the local on-site testing in Indonesia and the contact with the local representative, ensuring an efficient approval process for rapid approval in the Indonesian market.
On our website you will find more information about our product testing and certification services. Further information on the requirements for a SDPPI certification and the related certification label can be found on our special information page about market approval for Indonesia. These and further details on many other approval regimes can also be found in our certification database CETECOM CERT.
Other articles of this series: