Market approval in Turkey by the ICTA
The certification for Turkey is based on an ICTA Class 2 approval.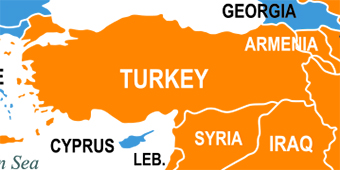 A market approval of products with radio technology for Turkey is strongly linked to the requirements for a CE marking for the EU area. Nevertheless, the certification for the Turkish market must be considered as a separate approval process.
Market approval is the responsibility of the Turkish Information and Communication Technologies Authority (ICTA). The approval issued by the authority is permanently valid, so manufacturers do not need to recertify unmodified products.
Due to its proximity to the CE marking and the associated radio equipment directive, manufacturers can use the test reports and certificates created for the CE marking for an ICTA approval to the Turkish market, so that local testing in a Turkish laboratory is not necessary. However, a local representative needs to be involved. For the certification process, manufacturers have to plan a total of six to eight weeks.
After approval by the authority, the manufacturer is obliged to label his product with the necessary certification mark. Here the proximity to the EU certification becomes particularly clear, since in Turkey also the CE marking is used. The same rules apply to the use of the label as to labeling in the EU countries. The CE mark must have a minimum height of 5 mm and must be displayed on the product itself. Only in exceptional cases, this can deviate and the label might be placed on the packaging and in the user manual.
It should be noted that the ICTA Class 2 approval primarily refers to the products that operate on non-harmonized frequencies or bands. Application for a Class 1 device approval is not required and will result in the issuing of a negative decision which may serve as additional proof of class 1 affiliation.
We offer our customers a complete ICTA certification for the Turkish market. After the necessary tests for a CE certification, which we carry out in our laboratories, our experienced certification team takes over the coordination of the approval of the product with the local representative in Turkey. In this way, we guarantee our customers trouble-free and efficient approval for the Turkish market.
On our website you will find more information about our full testing and certification services. You can also find further information on the specifications for ICTA certification and the associated certification label, as well as many other approval regimes in our certification database CETECOM CERT.
Other articles of this series: