SUBTEL certification for a market approval in Chile
For the market access for products with radio technologies in Chile, manufacturers need a SUBTEL certification.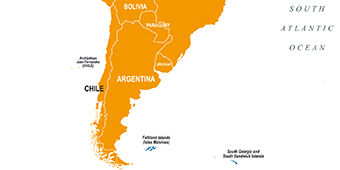 An approval for the Chilean market is based on a SUBTEL certification for products with wireless technologies. The SUBTEL certification is a permanent approval that unmodified devices do not have to be re-certified.
The approval is issued by the Chilean authority Subsecretaria de Telecomunicaciones (SUBTEL) and is based on a national certification scope. However, during the SUBTEL certification process, manufacturers are able to use technical documentation and certificates for the CE and FCC certification to apply for a SUBTEL certification.
Manufacturers must schedule between six and eight weeks for a SUBTEL certification, with no local testing required in laboratories in Chile. Due to the recognition of test results for the FCC and CE approval, the results can be reused here.
The use of a certification label is regulated differently in Chile than in many other countries. Basically, a device that uses wireless technologies does not need to be labeled with a certification label – either on the product itself, on the packaging or in the manual. The only exception here are mobile phones.
After successful approval of the mobile phone, a manufacturer is required to print the appropriate label on the product packaging, in which case a minimum height of 2 cm must be considered. This also means that a representation of the label on the product itself is not required. The certification label for mobile phones is issued in two variants:
Variant 1 is the colored label that confirms the full functionality in all frequency bands available in Chile.
Variant 2 is the black and white logo, which clearly shows in which frequency bands the device works.
As part of our certification services, we coordinate the entire SUBTEL certification for you. We can perform the for the certification required testing in our laboratories, and our experienced certification team then handles the full certification process, ensuring an efficient approval process for rapid approval in the Chilean market.
On our website you will find more information about our testing and certification services. Further information on SUBTEL requirements for a SUBTEL certification, as well as many other approval regimes can be found in our certification database CETECOM CERT.
Other articles of this series: