MIC certification for market approval in Japan
For the market entry in Japan a MIC certification is necessary.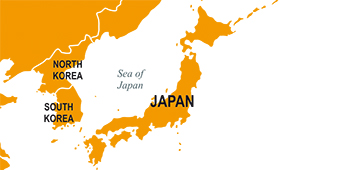 Radio product market approval in Japan is granted on the basis of Japan Radio Law/Japanese Telecommunication Business Law and issued by the Ministry of Internal Affairs and Communications (MIC) and is a necessity for the marketing of products in Japan.
A MIC certification is permanently valid for the Japanese market. Therefore, unchanged products do not have to be recertified. This certification is carried out by a certification body recognized by the MIC, a so-called Registered Certification Body (RCB). An RCB may, on behalf of the MIC, review and grant an application for certification and authorize the market for a product. Manufacturers must schedule between four and six weeks for a MIC certification.
After a successful approval for the Japanese market, the manufacturer is obliged to label the product with the label defined in the specifications of the MIC. Here is a minimum size of 3 mm defined. In addition to the label, the Radio Type Approval Number and the Telecommunication Number need to be mapped, which are awarded in the context of the admission procedure. In the case of an implementation of other technologies, such as RFID, it is also necessary to examine the extent to which additional approval markings are to be used.
We as CETECOM offer our customers all services for a license in Japan. As an ISO 17025 accredited laboratory, we can carry out all the necessary tests for a MIC approval in our laboratories. We can handle the project handling for you throughout the entire testing and certification process, ensuring an efficient approval process and fast approval for the Japanese market with all services from a single source.
On our website you will find more information about our full product testing and certification services. You can also find further information on the specifications for a MIC certification and the associated certification label, as well as many other approval regimes in our certification database CETECOM CERT. Complete information on the conditions and requirements in Japan has been compiled for you on the dedicated subpage Market Approval for Japan.
Other articles of this series: