ANRT certification for a market approval in Morocco
Market access in Morocco is based on an ANRT certification.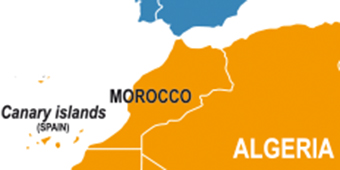 In order to market products with radio technologies in Morocco, North Africa, a certification in accordance with national specifications is relevant. The so-called ANRT certification is necessary for the market entry in Morocco and is issued by the authority "Agence Nationale de Réglementation des Télécommunications".
The test scope for an ANRT approval is related to the requirements for CE marking based on the Radio Equipment Directive and additional national specifications. Generally, such a certification does not require local testing in a laboratory in Morocco, but it is necessary to involve a local representative for the final certification process. For approval in Morocco, a manufacturer should schedule two to eight weeks, depending on which local representative is used.
After the official certification of the device, the approval is valid for ten years. After the certification has expired, the approval process has to be completely restarted and implemented. A reduced approval process for an unchanged device is not allowed. The same applies to a modular certification because of minor changes to the product.
As part of the ANRT certification, the manufacturer is required to visibly display the associated ANRT certification label along with the certification number on the device. It should be noted that the information must be displayed in French. If the product is too small for a representation of the label, the label might be displayed in the user manual.
As part of our certification services, we provide the testing required for ANRT certification in our own laboratories and then coordinate the entire certification process with the local representative. Our experienced certification team will take over the complete project handling for you, thus ensuring an efficient approval process and fast approval in the Moroccan market.
On our website you will find more information about our product testing and certification services.Further information on the specifications for an ANRT certification and the ANRT certification label, as well as many other approval regimes can also be found in our certification database CETECOM CERT.
Other articles of this series: