TRC certification for regulatory approval in Jordan
The market approval for Jordan requires a TRC certification.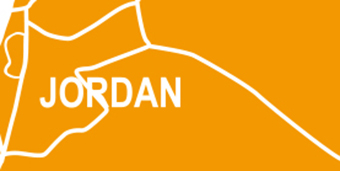 The market approval for the Kingdom of Jordan is based on the national requirements of the local authority Telecom Regulatory Agency (TRC). Only through the TRC approval it is possible for manufacturers to bring such products to the market in Jordan.
TRC approval process and requirements
The TRC approval is a national certification regime. In addition to national specifications, which are strongly geared to the requirements of the Radio Equipment Directive (RED). The scope of testing for approval by the TRC is therefore also very much in line with the requirements for a CE marking, so that test reports and certificates issued for the CE marking can be reused. It is therefore not necessary to carry out local tests in a laboratory in Jordan, nor to engage a local representative.
For the approval process, a manufacturer must plan between four and six weeks. The TRC approval is valid for one year, so that even unmodified products must be recertified.
The TRC label
Although the test process is based on the CE marking specification, the TRC requires the use of its own market access certification label in Jordan. The label is a simple font consisting of TRC, device type, registration year, serial and registration number: TRC/XXX/YYYY/XX.
Manufacturers must affix the TRC label on the product. In exceptional cases, the label can also be displayed in the manual; especially for devices where the label cannot be displayed legibly.
Getting help
We as CETECOM offer our customers all the services required for the approval of the Jordanian market. As an ISO 17025 accredited laboratory, we can perform all the necessary tests for a TCR approval in our laboratories. Our test reports and certificates are both recognized by the TRC and will be used for regulatory approval in Jordan. Throughout the entire testing and certification process, we handle the project handling including the communication with the authority for you, thus ensuring an efficient approval process and a quick admission to the market in Jordan.
On our website you will find more information about our full product testing and certification services. You can also find further information on the specifications for a TRC certification and the associated certification label, as well as many other approval regimes in our certification database CETECOM CERT.
Other articles of this series: