ENACOM certification for market approval in Argentina
An ENACOM certification is required for a market access in Argentina.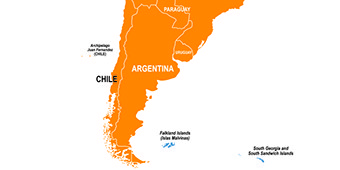 The Argentinian authority ENACOM (Ente Nacional de Comunicaciones) is responsible for granting manufacturers of devices using radio technology for the Argentinian market. Without an ENACOM certification, no radio device can be marketed in Argentina.
The ENACOM certification is a national certification regime but is also related to the test scope for an FCC certification. Generally, in-country testing is required for an ENACOM certification and a local representative needs to be involved in the approval process as well. A manufacturer should plan 14 to 16 weeks for the approval period.
After the official certification of the device by the ENACOM, the approval is valid for three years, which means a renewal of the certification is needed after the expiry of the certificate. As a modular certification is possible, it might be the case that the ENACOM certification process does not need to be fully carried out again. This depends on the circumstances and the product itself as well as to the changes which have been made to the product.
After receiving the ENACOM certification, the manufacturer is obliged to display the certification label visibly on the device together with the certification number (CNC). The minimum width of the label is 5 mm as prescribed by the authority. If the label cannot be placed directly on the product (e.g. for design or constructive reasons), the label must be printed in the user manual and on the packaging. This exception has to be granted by the ENACON in a written statement.
As part of our CETECOM certification services, we coordinate the whole ENACOM certification for you. Our experienced certification team carries out the complete project handling, thus ensuring an efficient approval process including the local testing and the contact with the local representative for a fast approval in the Argentinian market.
On our website you will find more information about our product testing and certification services. Further information on ENACOM requirements and the ENACOM certification label, as well as many other approval regimes can be found in our certification database CETECOM CERT.
Other articles of this series: