KC certification for market access in South Korea
Market access in South Korea depends on a KC certification.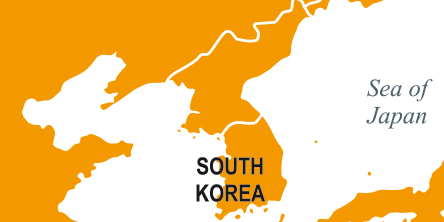 Access to the South Korean market depends on a KC certification. This certification is granted by the South Korean authority National Radio Research Agency (RRA) and is a necessity for launching products with radio technology in South Korea.
The KC certification is based on a local certification regime (KCC) with its own defined test scope. Therefore, regulatory testing in a local laboratory is also necessary, as well as the inclusion of a local representative. A KC certification is valid permanently, which means an unchanged device does not need to run through a recertification process. Manufacturers should schedule a period of ten to fourteen weeks until the approval for market access is granted by the RRA.
Once a product is certified for the South Korean market, the manufacturer is obliged to attach the related KC label to the device, the manual and the device package. The display of the label – in combination with the certification number and the conformity information issued by the authority – is part of a product approval for South Korea. In case the label cannot be placed on the device, manual or package due to size, exceptions might be granted by the RRA.
As part of our CETECOM certification services, we coordinate the whole KC certification for you. Our experienced certification team carries out the complete project handling including the handling of the local testing and the contact with the local representative, thus ensuring an efficient certification process for a fast approval in the South Korean market.
On our website you will find more information about our testing and certification services. Further information on RRA requirements for a KC certification and the KC certification label, as well as many other approval regimes can be found in our certification database CETECOM CERT.
Other articles of this series: