"R&TT equipment" certification for a market access in Serbia
An "R&TT equipment" certification is a basic requirement for a certification in Serbia.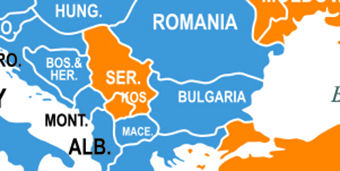 In order to market products with radio technologies in Serbia, an "R&TT equipment" certification, also known as a RaTT certification, is necessary. This national approval is issued by the notified body "Republic Agency for Electronic Communications", RATEL for short, or a suitably accredited body such as Kvalitet a.d. and allows manufacturers to market their products in Serbia.
The approval is a national certification, but is based on the contents of the Radio Equipment Directive (RED) for a CE marking. Manufacturers benefit from this situation, as test reports and certificates that have already been created for a CE marking can be equally used for an R&TT equipment/RaTT certification. This reduces the effort for manufacturers, since local testing is not required in a laboratory in Serbia. At the end of the approval process, which lasts between six and eight weeks, only a local representative needs to be involved.
The R&TT equipment/RaTT certification is valid for three years. Upon expiration of the approval, it is necessary for manufacturers to recertify the product, regardless of any product modifications.
After approval, the manufacturer is obliged to label his product or the product periphery with the R&TT equipment/RaTT certification label "Triple A". According to the specifications, the label must have a minimum height of 5 mm. If the product is not of sufficient size, the packaging or user manual may also be used to display the label. The "Triple A" label must also be provided with an identification number of the notified body used to issue the certificate as well as the year of issue of the certificate.
We offer our customers a complete R&TT equipment/RaTT certification for the Serbian market. After the necessary tests, which we carry out in our laboratory in Germany, our experienced certification team takes over the coordination of the approval of the product with the local representative and the state authorities in Serbia. In this way, we guarantee our customers an efficient approval for the Serbian market.
On our website you will find more information about our full product testing and certification services. You can also find further information on the specifications for R&TTE certification and the associated certification label, as well as many other approval regimes in our certification database CETECOM CERT.
Other articles of this series: