Anatel certification for market access in Brazil
Anatel certification is the basis for a market approval in Brazil.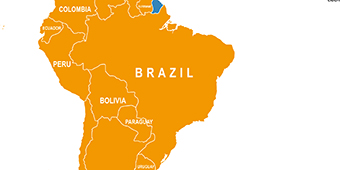 A certification of radio products for the Brazilian market is based on an approval of the local authority Anatel. The certification relates to national specifications for the testing and certification process and is the basis for a market approval for Brazil.
The Anatel certification is relevant to a variety of products and the process divides the products into three different categories.
Cat. I: Terminal Equipment
This category includes products such as mobile phones, mobile phone chargers or modems. The approval for these products is valid for one year and the certification process usually requires ten to twelve weeks. After the expiry of the approval, a modular recertification is possible for unchanged devices, which reduces the effort for manufacturers.
Cat. II: Restricted Radiation Equipment
For this category, which includes products using technologies such as WLAN, Bluetooth or radar, manufacturers must also schedule a period of ten to twelve weeks for the certification process. The approval is valid for a total of two years and a modular certification process for unchanged devices is also offered, which again reduces the effort for a recertification.
Cat. III: Remaining Radio Equipment
Products from this category (mobile network signal transmitters, cable connectors, fiber optic cables) are permanently approved for the Brazilian market. This means that a recertification is not necessary for unchanged devices. As with the other product categories, a period of ten to twelve weeks must be scheduled for approval.
For all three categories, the tests required for market approval must be carried out in a local laboratory in Brazil. Furthermore, as part of the certification process, a local representative must be involved. The Anatel certification is finally carried out by a so-called Designated Certification Body (OCD), which also needs to be involved as this step is also mandatory and defined by the rules of the authority.
A successful Anatel certification requires manufacturers to display the associated certification label along with the approval number and the text of resolution 506 on the product. The label must have a minimum size of 4 mm according to the Anatel specifications. If there is insufficient space on the product, manufacturers may request an exemption from the authority so that the approval information is only presented in the manual. But this requires the approval of the authority.
As part of our certification services, we coordinate the entire Anatel certification for you. Our experienced certification team carries out the complete project management, ensuring an efficient approval process including the coordination of the local testing, the contact with local contacts such as the local representative or the OCD for a rapid approval in the Brazilian market.
On our website you will find more information about our product testing and certification services. Further information on the Anatel requirements and the Anatel certification label, as well as many other approval regimes can be found in our certification database CETECOM CERT.
Other articles of this series: