CE marking for a market approval in Europe
Without a CE marking, market access in Europe is not possible.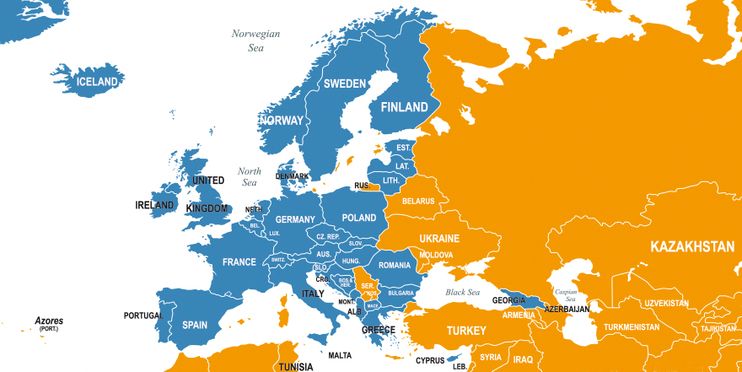 With the CE marking, a manufacturer or distributor declares that his product complies with the applicable requirements set out in the EU harmonization legislation. The CE marking is carried out independently by the manufacturer and in the case of devices with radio technologies, the Radio Equipment Directive (2014/53 / EU) is the basis for the standards and specifications to be observed by the product.
Unlike other regulatory regimes, the CE marking is not just for one country, but for all countries in the EU zone, as well as additional countries that have defined the Radio Equipment Directive as the basis for market approval. * In addition, the requirements of the Radio Equipment Directive in many other countries as a basis for national certification. **
A CE marking is a permanent authorization for the European market and for a certification manufacturers usually have to plan six to eight weeks – including the regulatory tests. If the standards relevant for the test have already been harmonized in the Official Journal of the EU, a manufacturer can provide a so-called self-declaration and so bring his product on the market. If the standards have not yet been harmonized, certification may only be carried out by a Notified Body. After certification, a manufacturer is required to visibly display the CE mark on the product, packaging and, if applicable, in the enclosed instructions.
As CETECOM, we offer our customers all services required for European market approval. As an ISO 17025 accredited laboratory, we carry out measurements in accordance with the requirements of the Radio Equipment Directive in our laboratories. Our Notified Bodies then take the approval process. Throughout the entire testing and certification process, which ensures the rapid access to the European market and at the same time, provides you with advice on the other international approvals CE certification.
On our website you will find more information about our testing and certification services. Further information on the requirements for a CE marking and many other approval regimes can be found in our certification database CETECOM CERT.
* These include Bosnia-Herzegovina, Iceland, Norway or Switzerland.
** This applies, for example, to Armenia, Belarus, Cameroon, Ghana or Russia
Other articles of this series: