NCA approval for the market entry in Ghana
Products using wireless technologies require a NCA certification to enter the market in Ghana.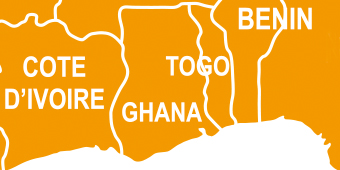 For market approval in Ghana, products using wireless technologies require an NCA approval. This permanent approval is issued by the National Communications Authority (NCA) of Ghana, and manufacturers must schedule between six and eight weeks for the certification process.
The NCA certification is a national certification regime, but is heavily based on the requirements of the Radio Equipment Directive (RED), which is relevant for the CE marking of radio products for the European market. In this context, the NCA recognizes test reports and certificates that have already been created for the CE marking, so that on-site testing in a laboratory in Ghana is not necessary. However, for a successful completion of the certification process, it is usually required to involve a local representative.
After a successful NCA certification of the product, the manufacturer is obliged to visibly display the associated certification label to the certified device. In addition, the requirements of the authority also require the display of the type approval number (XXX-XX-XXXX-XXX), which is defined by the NCA as part of the approval process. A simultaneous display of the label in the manual or on the packaging of the product is not mandatory, but may be considered by the manufacturer if the size of the actual product is insufficient to place the label, including the certification number, legible on the product. However, this exception requires explicit approval from the NCA during the certification process.
As part of our CETECOM test and certification services, we handle the entire NCA certification for you. We can conduct the required certification tests in our laboratories, and our experienced certification team then handles the full certification process, including the coordination with the local representative, ensuring an efficient approval process for rapid approval in the Ghanaian market.
On our website you will find more information about our full testing and certification services. You can also find further information on the specifications for NCA certification and the associated certification label, as well as many other approval regimes in our certification database CETECOM CERT.
Other articles of this series: