ISED certification for market approval in Canada
Without an ISED certification, there is no market approval for Canada.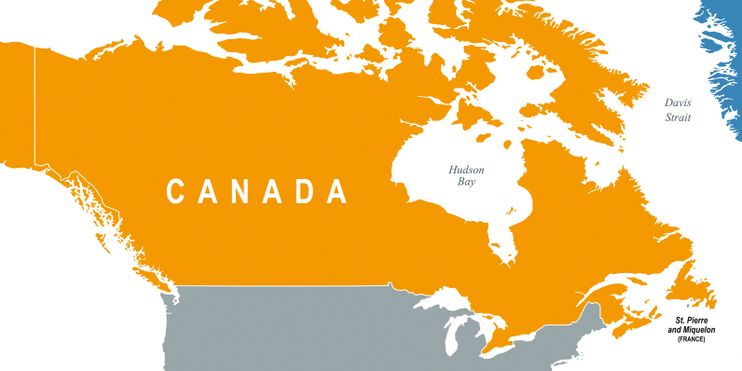 Contrary to popular belief, a FCC certification for the US market is not synonymous with an regulatory approval in Canada. For the Canadian market an approval of the authority ISED (Innovation, Science and Economic Development Canada) is necessary. Without such certification, market access for Canada is not granted for manufacturers of wireless technology products.
The test scope for the ISED approval is based entirely on national specifications, which, however, do not necessarily have to be carried out by local laboratories. During the certification process, a local contact person is required for the approval process and manufacturers should schedule an approval period of one to two weeks. The certification is carried out exclusively by a so-called Foreign Certification Body (FCB), which evaluates the test reports and grants an approval. Each approved product is finally published on the ISED server.
After the official certification of the device by the ISED, the approval is permanently valid. A re-certification with an unchanged device is therefore not necessary. In case of minor changes of the device, a modular re-certification may be possible, so that the test effort is reduced in this case.
The ISED certification requires the use of a unique ID number assigned to the device. This consists of the Company Number (CN) and the Unique Product Number (UPN). While the UPN is chosen by the manufacturer, the CN is given by the Canadian authority. It is also mandatory to define a product name or so-called "Hardware Version Identification Number (HVIN)". The launch of each approved product is only possible in connection with a marketing name or the so-called "Product Marketing Name (PMN)". In addition, the ISED label must also be visibly attached to the product and possibly also on the packaging. Alternatively, the label can also be displayed electronically. For this, however, special requirements have to be met, which are explained in the RSP 100 – "Certification of Radio Apparatus".
We as CETECOM offer our customers all the services required for the Canadian market. As an ISO 17025 and ISED accredited laboratory, we conduct measurements for ISED certification in our laboratories. Our Foreign Certification Bodies handle the certification process and the final coordination with the authority. Throughout the entire test and certification process, we take over the project handling for you, thus ensuring an efficient approval process and rapid approval of the Canadian market.
On our website you will find more information about our product testing and certification services. For more information on ISED requirements and many other approval regimes, visit our CETECOM CERT certification database.
Other articles of this series:
FCC certification for US market entry
ACMA certification for market approval in Australia
CCC certification for approval in China