MBIE Certification for market approval in New Zealand
For the market approval of products with wireless technologies, an MBIE approval is essential.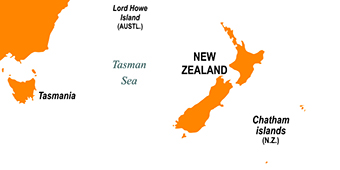 The certification of products with embedded radio technologies for the market in New Zealand is regulated by the local authority "Ministry of Business, Innovation and Employment (MBIE)".
The MBIE certification, which involves a self-declaration process whereby compliance has to be demonstrated based on different levels of conformity as applicable to the respective product, has a permanent validity. A recertification of unchanged products is therefore not necessary. This process requires manufacturers to plan between four and eight weeks for a certification in New Zealand.
Test reports issued for a CE marking, which meet the relevant standard of the Radio Spectrum management (RSM) as the responsible unit of the MBIE, can be provided to support the product's declaration of conformity. The MBIE also recognizes approvals of some Short Range Devices (SRD) from the Australian Communications and Media Authority (ACMA) due to the mutual recognition agreement between Australia and New Zealand.
As a result, on-site testing in a laboratory in New Zealand is not required, only a local representative needs to be involved in the certification process.
After a completed MBIE certification of the product, the manufacturer is obliged to display the so-called Regulatory Compliance Mark (RCM) or the R-NZ product label visibly on the device, depending on the class and the level of conformity of the product. If the display of the label is not possible due to the size of the product, a display on the packaging and the manual of the device is possible. The MBIE specifies – in accordance with the award of the ACMA label in Australia – a minimum height of 3 mm for RCM or the characters R-NZ and a height of 1 mm for the supplier identification.
As part of our CETECOM test and certification services, we handle the entire MBIE certification for you. We can conduct the required certification tests in our laboratories, and our experienced certification team then handles the full certification process, including the coordination with the local representative, ensuring an efficient approval process for rapid approval in New Zealand.
On our website you will find more information about our full product testing and certification services. You can also find further information on the specifications for MBIE certification and the associated certification label, as well as many other approval regimes in our certification database CETECOM CERT.
Other articles of this series: