Market approval of radio devices in Japan
Japanese Radio Law and Telecommunication Business Law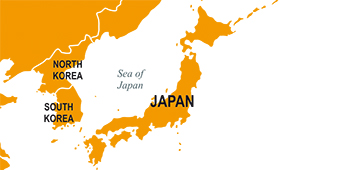 Market approval for radio products in Japan is granted by the Ministry of Internal Affairs and Communications (MIC) on the basis of the Japanese Radio Law and the Japanese Telecommunication Business Law and is a prerequisite for the marketing of products in Japan.
Japanese Radio Law
The exact certification process for marketing approval in Japan depends on the device itself and the technologies and interfaces used in the device. If the product contains radio technology (e.g. Bluetooth / WLAN, cellular technologies, RFID or Ultra Wideband technology), the certification process according to the Radio Law is necessary.
Telecommunication Business Law
The Telecommunication Business Law is an additional hurdle for the market approval of technical equipment in Japan. It needs to be seen separately from an approval under the Radio Law and relates primarily to products that can be connected to the state communications network in Japan.
EMC and Electrical Safety
As part of the market approval for Japan, manufacturers must also comply with the MIC requirements for electromagnetic compatibility (EMC) and electrical safety (PSE certification).
We have prepared further information on certification and market approval of radio products in Japan on our dedicated pages about MIC certification and market approval in Japan.
In case of any questions, feel free to get in touch with us: https://cetecomadvanced.com/en/contact/