CETECOM launches Knowledge Center
The Knowledge Center bundles all relevant information about the approval of products with radio technologies.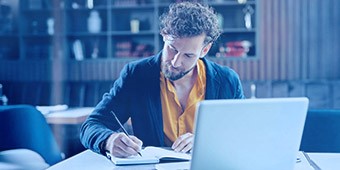 The marketing of products using radio technologies is bound to the regulatory approval of the products. For these regulatory certifications, various specifications and requirements vary from country to country. The greater the number of relevant target markets, the more diverse the requirements that manufacturers must meet in the context of regulatory approval of their products.
In order to bring more transparency to this process and create clarity for the approval process, we have launched the CETECOM Knowledge Center. In our Knowledge Center we bundle all relevant information about testing and certification of products with wireless technologies and provide it free of charge.
The Knowledge Center offers many channels for obtaining information:
Webinars
Whitepaper
Seminars and other events
Professional articles
News and updates
We regularly publish a large amount of new content and thus create transparency in the area of market approval of products with radio technologies. Just check the Knowledge Center regularly. By subscribing to our newsletter, you will also receive all news conveniently in your inbox.
If you have any questions or suggestions on any topic, please do not hesitate to contact us directly: https://cetecomadvanced.com/en/contact/.