Whitepaper about the fundamentals of electrical safety
The approach to electrical safety testing according to IEC/EN 62368-1 for audio/video, information and communication technology devices.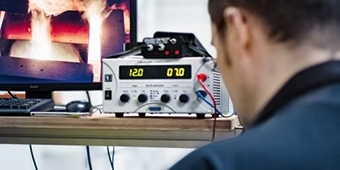 Electrical safety is an important basic requirement under which technology products are approved on the market. It is therefore an integral part of the regulatory tests for certification and the associated market approval.
Ensuring the electrical safety of products traded in Europe is subject to various standards harmonized by EU Directive 2014/35/EU (the so-called Low Voltage Directive) – including the IEC/EN 62368-1 standard, which contains comprehensive classifications and specifications on the subject.
Get an overview of electrical safety with our new whitepaper, and learn what information is needed to test the electrical safety of your products.
Request the free cetecom advanced whitepaper on the basics of electrical safety now.
Do you have any questions? Do not hesitate to contact us directly: mail@cetecomadvanced.com / +49 681 5980