April 26, 2023 – Webinar about the basics of electromagnetic compatibility (EMC)
In this webinar, we highlight the topic of EMC and address the fundamental challenges.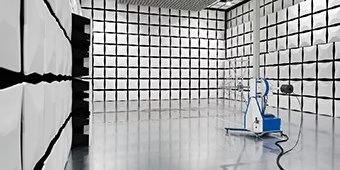 Electromagnetic compatibility (EMC) refers to the ability of a technical device not to disturb other devices by electrical or electromagnetic effects or to be disturbed itself.
In our new webinar, we explore this topic and highlight the basics of EMC and also go into detail about the European compliance process for electrical products:
What is EMC?
What is verification needed for?
The requirements in the EU
The conformity process

Tests
Documents
Necessary steps

Q&A
The free webinar will take place on April 26, 2023 and will be offered in two language versions:
Register today and ask your question about EMC directly during registration so that we can also answer it during the Q&A session.
Of course, we are always available for questions: mail@cetecomadvanced.com / +49 2054 9519 0