Approval of emergency call systems at cetecom advanced
Market leader in testing and certification of eCall, ERA-GLONASS and E112.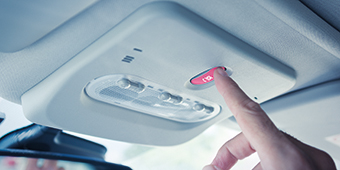 In recent years, more and more emergency call systems have been used in technical environments. The goal behind these emergency call systems is to shorten response times in the care and rescue of people who have suffered an accident.
cetecom advanced, which will emerge from the merger of CTC advanced and CETECOM as of 01 January 2023, is an ideal partner for testing and certifying emergency call systems and supports manufacturers in meeting even the latest requirements for the deployment and use of emergency call systems.
We test and certify in-vehicle emergency call systems for the automotive industry. In the context of the introduction of the eCall emergency call system for vehicles in the EU, employees from cetecom advanced were involved at an early stage in the standardization and establishment of the specifications for eCall systems and are absolute experts in the certification of eCall systems. Also for ERA-GLONASS – the counterpart of eCall for the Eurasian Customs Union – we offer services up to an ERA-GLONASS certification.
In addition to emergency call systems for the automotive industry, the European Union has also been calling for an expansion of emergency call systems for mobile phones – the so-called E112 – since March 2022. Here, too, we are pioneers and were the first laboratory in the world to offer E112 testing and certification so that our customers could master the introduction of E112 on time.
Would you like more information about cetecom advanced? Please contact us: mail@cetecomadvanced.com