Updated eCall specification ETSI TS 103 428 version 1.2.2 released
CETECOM participated in the development and evolution of the specification.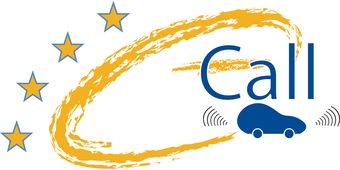 The European Telecommunications Standards Institute (ETSI) released version 1.2.2 of eCall test specification ETSI TS 103 428. This test specification defines eCall interoperability tests for the High Level Application Protocol (HLAP). The new version 1.2.2 of ETSI TS 103 428 was released in April 2021.
The major updates (compared to version 1.1.1) are:
Renaming of the test scenarios (Mandatory -> Basic; Optional -> Advanced)
New 'Basic' test to verify compliance with CEN EN 15722:2020
New 'Advanced' IVS tests to verify TPS eCall and privacy aspects, based on Regulation (EU) 2017/79
New 'Performance' PSAP tests, based on CEN TS 17234:2018
CETECOM is the only designated technical service for eCall, which actively contributed to the corresponding ETSI work item to support the development and evolution of ETSI TS 103 428. Beside the engagement for the evolution of eCall specifications, CETECOM also supports the development of NG eCall specifications.
This once again illustrates our leading position in the field of eCall and the associated approval processes. For further information about NG eCall we would also point you to the recorded version of our January webinar in which we covered the functionality and regulation of the next eCall generation. All currently available webinars can be found in the KnowledgeCenter.
If you require additional information on eCall and Next Generation eCall, please do not hesitate to get in touch with us: 
https://cetecomadvanced.com/en/contact/