ERA-GLONASS certification for the Eurasian Customs Union
We offer approved ERA-GLONASS pre-testing, pre-certification and project handling.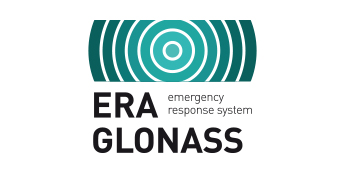 ERA-GLONASS (Accident Emergency Response System) was commissioned in January 2015, before its European counterpart eCall, and was created to save lives and mitigate injuries of road traffic accident victims or casualties in other emergencies. The ERA-GLONASS certification for the Eurasian Customs Union, with countries such as Russia, Armenia or Belarus, bears a lot of logistical challenges for OEMs and suppliers.
We offer pre-testing services for four of the five essential ERA-GLONASS test standards and can also perform an officially recognized pre-certification for GOST Standard 33468, which leads to a reduction of effort and risk for official ERA-GLONASS approval . In addition, we also offer initial consulting services before the project starts as well as the project handling for the entire ERA-GLONASS certification process. This positions us the ideal partner for an efficient ERA-GLONASS certification. We take care of the entire project management to bring your product to market as quickly as possible.
Further information on our service portfolio on ERA-GLONASS can be found here.
If you have any questions, please do not hesitate to contact us directly: https://cetecomadvanced.com/en/contact/