eCall type approval with CETECOM
Since April 1, 2018 eCall is mandatory.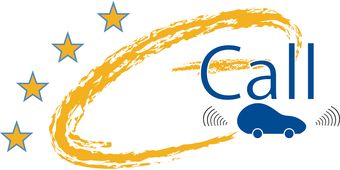 The emergency call system "eCall" should already have been introduced years ago, but now – with some delay – the time has come: Since April 1, 2018 eCall is mandatory for all new models of passenger cars (M1) and light commercial vehicles (N1).
eCall is an automatic emergency call system for motor vehicles postulated by the European Union. In-vehicle systems are designed to automatically report a traffic accident to the pan-European emergency number 112, and help to reduce the number of traffic jams and reduce the severity of road traffic injuries by means of more rapidly initiated rescue operations.
In order for motor vehicles to continue to be sold and registered in the EU, car manufacturers must have their eCall systems type approved on the basis of the requirements of the EU. Relevant here are the eCall tests defined in the regulation (EU) 2017/79:
annex I High-severity deceleration test
annex II Full-scale impact test assessment
annex III Crash resistance of audio equipment
annex IV Co-existence of TPS and eCall
annex V Automatic triggering (document review)
annex VI Positioning services (GNSS)
annex VII Info & warning signal (IVS self-test)
annex VIII Privacy and data protection
CETECOM is designated as a technical service for eCall by the German Federal Motor Transport Authority (KBA) and was the first laboratory in Europe to offer and carry out eCall type approval tests.
According to regulation (EU) 2017/78, annex I/II part I § 12.8.7 the manufacturers must declare conformity to the eCall standards referred in Article 5(8) of Regulation (EU) 2015/758. The relevant eCall tests are defined in:
CEN EN 16454:2015 / ETSI TS 103 412 – eCall end to end conformance testing
ETSI TS 103 428 – eCall HLAP Interoperability testing
ETSI TS 102 936-1, TS 151 010-1 and TS 134 123-1 – GSM/UMTS conformance
ETSI TS 103 543 – Guidelines for IVS conformity assessment
We have been working on standardization for eCall test specifications for a number of years and are now responsible for a large number of eCall type approvals and have positioned ourselves as the know-how carrier for eCall approval.
With our already extraordinary expertise in the eCall type approval process and the years of technical know-how required to carry out the necessary tests for approval, we are your number 1 contact when it comes to eCall type approval.
You can find more information about our eCall service portfolio here.
If you have any questions, please do not hesitate to contact us directly:
+49 2054 9519 0 / contact@cetecom.com