CETECOM started testing for E112 according to Regulation (EU) 2019/320
E112 is mandatory for smartphones from March 17, 2022 onwards.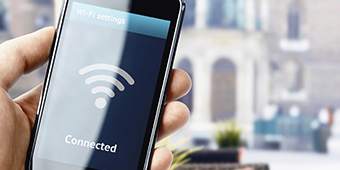 The Delegated Regulation (EU) 2019/320 activates Article 3(3)(g) of the Radio Equipment Directive (RED) 2014/53/EU. It requires smartphone vendors to demonstrate compliance with Galileo, Wi-Fi and AML (Advanced Mobile Location) in order to sell devices on the European market, from March 17, 2022 onwards.
The motivation for E112 is to provide the caller location information to emergency services, which will allow emergency responders to get to the scene of an accident faster.
Due to missing harmonized EU standards for E112, smartphone vendors cannot demonstrate conformity by self-declaration, hence a notified body must be involved for the device certification.
CETECOM has a close cooperation with a test system vendor and has access to beta software releases of the E112 test solution. First internal E112 tests were executed in August 2021 and the first E112 project started in September 2021. Beside the early E112 testing activities, CETECOM is also supporting the evaluation of the E112 test solution.
CETECOM's Notified Body agrees to CETECOM's internal E112 test procedures, hence we believe to be able to officially test and certify the first E112 compliant smartphone soon.
Benefit from CETECOM's E112 experience and the test solution, which is available in our test lab today.
Feel free to get in touch with us for further information and for booking testing resources: