The eCall Days 2018 with CETECOM
As a leading provider of eCall certifications, we will also be present at this year's eCall Days.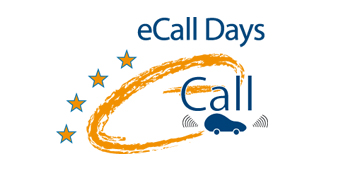 The 2018 eCall Days will take place on September 11 and 12, 2018 at the "Haus des Sports" in Hamburg, Germany and the two-day conference will again address a wide range of topics related to the current state of implementation of the pan-European eCall system.
As last year, we as CETECOM will be present at the eCall Days with our own booth and as a leading provider for eCall approvals, we will present our extensive service portfolio.
We were designated by the German Federal Motor Transport Authority (KBA) as the technical service for eCall in August 2017 and were the first laboratory in Europe to offer and carry out eCall approvals. We were also the first test laboratory to be designated by KBA as a technical service for the UN – R 144 directive.
In addition, we have been working on the standardization of eCall standards for several years now and can draw on a wealth of practical experience thanks to the large number of eCall approvals we have obtained.
With our extraordinary expertise in the eCall approval process and the technical know-how acquired over many years to carry out the necessary tests for approval, we are your number one contact for eCall certification.
Further information about eCall certification and the relevant requirements can be found here.
If you need further information about eCall or about our WCIF presence, please do not hesitate to contact us directly: https://cetecomadvanced.com/en/contact/