Updated E112/AML specification ETSI TS 103 625 version 1.2.1 released
CETECOM participated in the evolution of the AML core specification.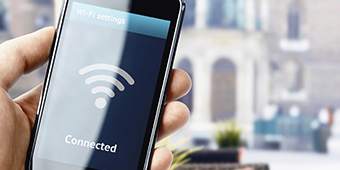 The Delegated Regulation (EU) 2019/320 activates Article 3(3)(g) of the Radio Equipment Directive (RED) 2014/53/EU. It requires smartphone vendors to demonstrate compliance with Galileo, Wi-Fi and AML (Advanced Mobile Location) in order to sell devices on the European market, since March 17, 2022.
The motivation for E112 is to provide the caller location information to emergency services, which will allow emergency responders to get to the scene of an accident faster.
The European Telecommunications Standards Institute (ETSI) now released version 1.2.1 of ETSI TS 103 625. This specification defines the requirements for AML. CETECOM actively contributed to the responsible Technical Committee (TC) Emergency Telecommunications (EMTEL) to support the evolution of ETSI TS 103 625. The specification updates have been required in order to allow for completion of the Rohde & Schwarz E112 test system validation by CETECOM. CETECOM also supports the development of the corresponding AML test specification ETSI TS 103 825.
This once again illustrates our leading position in the field of E112 testing and the associated device certification processes.
If you have any questions, please do not hesitate to contact us directly:
https://cetecomadvanced.com/en/contact/