cetecom advanced designated as technical service for eCall by NSAI
We are thus further expanding our service portfolio for the approval of in-vehicle emergency call systems.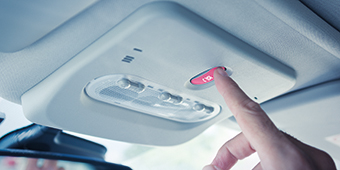 cetecom advanced – which emerged from CETECOM and CTC advanced – has always been a pioneer in eCall certification.
We were already designated by the German Federal Motor Transport Authority (KBA) as a technical service for eCall in 2017 and were the first laboratory in Europe to offer and perform eCall type-approval tests (Regulation (EU) 2017/79). Similarly, we were the first laboratory to be designated by the KBA as a technical service for UN-R 144. In April 2020, we became the first laboratory in the world to be accredited according to ISO/IEC 170125 by the German Accreditation Body (DAkkS) to perform Next Generation eCall tests.
Now we have been able to reach another milestone in our eCall services. Recently, we received appointment as technical service by the Irish NSAI for performing eCall and EMC tests according to:
Regulation (EU) 2015/758 respectively Regulation (EU) 2017/79
UN-R 144
UN-R 10 (Annexes 7-10 and 17-22)
The National Standards Authority of Ireland (NSAI) is member organization for the Republic of Ireland in the International Organization for Standardization (ISO). The NSAI is also a member of the European Organization for Technical Approvals.
With the designation by NSAI as a technical service, we have once again proven our exceptional expertise in the eCall type-approval process and the technical knowledge we have acquired over the years to perform the necessary eCall tests and continue to be your number one contact when it comes to eCall type-approval / certification.
Our customers can now choose whether they want to use our eCall and EMC test results for an e1/E1 type approval from the KBA or for an e24/E24 type approval from the NSAI. Furthermore, the EMC approval on basis of e13/E13 is open through our recognition by SNCH (Luxembourg). We are of course available for consultation in this regard.
You can find more information about our eCall services here. Are you also interested in an ERA-GLONASS approval? Here you will find a lot of information about the ERA-GLONASS certification.
Do you have any questions? Do not hesitate to contact us directly: https://cetecomadvanced.com/en/contact/