CETECOM is your partner for the introduction of 5G
Benefit from our 5G experience, unique in the market.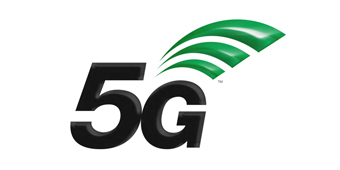 By delivering over 25 years of cellular certification experience including 2G, 3G and LTE, CETECOM has already entered the next evolution phase, 5G. Compared to the previous cellular technologies, 5G offers a number of advantages – including speed and short latency times – making it a challenging technology to manufacture products.
We at CETECOM addressed the subject of 5G at an early stage, investing in equipment and knowledge at our locations in the US, Korea and Germany in order to be able to provide our customers with support at a very early stage of the development of their products.
As for all products with radio technologies, products with cellular technology also require regulatory approval for the respective target markets. Compared to other wireless technologies such as Bluetooth and WLAN, devices with cellular technology must also meet the requirements of the network operators.
5G testing based on the specifications of the network operators
Our CETECOM laboratories, especially our laboratory in Milpitas (Silicon Valley) are leading in the testing of 5G devices for various network operators. We are accredited to perform tests according to the standards set by PTCRB and GCF and thus accompany customers on the way to approval.
Our 5G over-the-air chambers are capable of testing the highest levels of technologies including 5G for carrier aggregation. The engineering teams have gained tremendous experience and insight by collaborating with multiple test equipment vendors, chipset manufacturers and device makers. Network operators rely on our expertise and accept CETECOM tested devices for their networks – in some cases even exclusively by us.
Regulatory 5G testing
Due to the current lack of harmonization and release of the relevant standards, the regulatory approval of products with 5G technology is still a big challenge for manufacturers. Therefore, we support our customers with development accompanying tests in the areas of radio, EMC und OTA, with the goal to prepare the products ideally for the market approval and to give our customers a certainty regarding the functionality of their products.
By investing early, we possess expertise all around the world with locations in US, Korea and Germany. Whether it is regarding approvals for network operators or development and consulting on the topic of 5G, CETECOM is your partner.
If you have any questions, please do not hesitate to contact us directly: https://cetecomadvanced.com/en/contact/