Regulatory testing for 5G
CETECOM supports with 5G testing for market approvals of their products.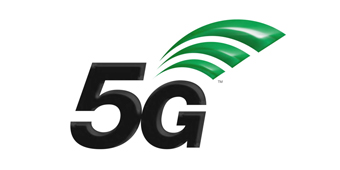 The approval of products that use 5G technology requires two different components:
Approval according to the specifications of the network operators
Regulatory approvals according to the specifications of the national regimes
Approval in accordance with the specifications of the network operators
As is the case for all products with radio technologies, products with cellular technology must also be approved by the regulatory authorities for the respective countries. Compared to other radio technologies such as Bluetooth and WLAN, devices with cellular technology must also meet the requirements of the network operators.
In January 2020, CETECOM became the first laboratory in Europe to be accredited to perform conducted 5G testing. The underlying standards – defined by ETSI and PTCRB (3GPP-based), among others – primarily serve the network operator approvals (GCF and PTCRB certifications) required when using cellular technology.
More information on network operator approvals.
Regulatory tests
The situation regarding the requirements for regulatory testing for devices with 5G technology
is currently such that the necessary standards for 5G have not yet been finally harmonized.
Nevertheless, we offer our customers tests on the way to regulatory approval:
Radio tests
EMC tests
Electrical safety tests
Currently, we offer these tests based on the following standards:
Radio Equipment Directive (RED)
ETSI EN 301 908 – 25 (shortly before final draft for approval)
ETSI EN 301 489 – 52 (Published, not harmonized)
For an approval the addition of a Notified Body is necessary.
FCC
ANSI/TIA-603-E or ANSI C63.26:2015

FCC part 22
FCC part 24
FCC part 27
FCC part 90
FCC part 96
We therefore fully support our customers to ideally prepare their products with 5G technology for market approval.
You can also get more information in a new CETECOM webinar on December 8, in which we look in detail at the regulatory requirements for products with 5G technology.
All current webinars can be found in our KnowledgeCenter.