Sri Lanka: New regulatory requirements necessitate renewal of approval
This new regulation will apply from December 16, 2020 with a transition period of 6 months.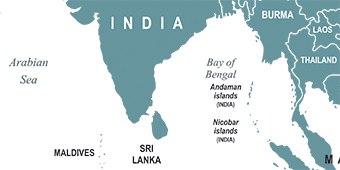 The requirements of the Telecommunications Regulatory Commission of Sri Lanka (TRCSL) are decisive for market approval in Sri Lanka. The TLCSL has now communicated changes to the regulatory requirements that have fundamental implications for manufacturers who have approved their products for the market in Sri Lanka.
All existing certifications must be renewed and the new approval will be valid for 3 years instead of 4 years. This regulation is effective immediately (Dec. 16, 2020), with manufacturers given a transition period of 6 months to implement the new approvals.
Other requirements in the approval process can be outlined as follows:
At least one sample device is required to apply for type approval applications, although the authority reserves the right to request up to 2 samples for all approvals.
In addition, depending on the type of device, the authority may request additional documents as part of the approval process.
There are explicit requirements for the use of the approval label, which can only be purchased from TRCSL.
New guidelines regulate the import of samples as well as devices intended for commercial purposes.
Test reports must not be older than 3 months at the time of application
As part of our certification services, we have maintained good relations with our contacts in Sri Lanka for many years.
Thus, we are able to help our customers to obtain a renewed approval for Sri Lanka in due time also at this stage.
Please do not hesitate to contact us in this regard: https://cetecomadvanced.com/en/contact/