New process for a market approval application in the US is now mandatory
These rules require the use of an agent from the USA.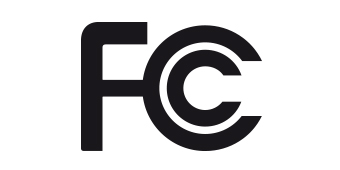 On November 25, 2022, the FCC released FCC 22-84 , a Report and Order, Order, and Further Notice of Proposed Rulemaking on "Protecting Against National Security Threats to the Communications Supply Chain through the Equipment Authorization Program." The goal is to protect the nation's networks and supply chains from equipment ("covered" equipment) that poses an unacceptable risk to national security or the safety of U.S. persons.
Affected companies and device types can be found on a periodically updated "Covered List".
The Commission adopted an interim "freeze" Order (paragraphs 264-66) on equipment authorizations that prohibits TCBs from approving authorization of any equipment produced by Huawei, ZTE, Hytera, Hikvision, or Dahua, or by any of their respective subsidiaries or affiliates.
The rules have been published in the US federal register; hence they are already effective. Additional information will be required with every equipment authorization application.
Each application must contain two written and signed declarations.
A declaration that neither the applicant nor the product are included in the list of "covered" equipment.
A declaration from the applicant, regardless of whether the applicant is a domestic or foreign entity, which contains the name of the designated US agent for service of process. The agent must also accept the responsibilities assigned to this role. The US agent must have a physical U.S. address and email. This document must be signed by both the applicant AND the US agent
If you need further information on this, help with the wording of the respective declarations or an agent to countersign the documents for you, please do not hesitate to contact us: https://cetecomadvanced.com/en/contact/