FCC certification as a basis for approval in additional markets
FCC certification for the US market reduces the effort for approval in other target countries.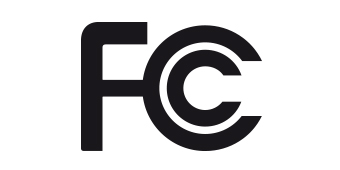 In order to obtain market approval for a device with wireless technologies in the USA, each manufacturer must obtain FCC certification for the respective device. By definition, a certification based on the FCC merely represents access to the US market. An independent certification of the products with radio technologies for other third markets is therefore necessary. However, the effort required for approval is reduced, as a large number of the regulations and regimes for market access to other countries are based on the requirements of the FCC. For example, test reports or certificates can be reused.
A distinction must be made here between whether the FCC certification is completely sufficient for market approval in a third country or whether the test reports and certificates represent only parts of the approval process of the third country and whether further action – e.g. additional in-country testing – may be necessary.
Examples of the first category of third countries are usually countries that are geographically close to the USA (Haiti or Puerto Rico). The second category comprises a much larger number of target markets, mainly in South America (e.g. Argentina, Colombia, Peru, or Mexico).
Therefore, FCC certification for the US market provides a stable basis for approval in other target markets and as a large number of national certification regimes are based on FCC requirements. Manufacturers can only achieve a similar effect with the CE marking based on the Radio Equipment Directive (RED) for the EU, which also forms the basis for the approval of many other third countries.
If you have any questions, please do not hesitate to contact us directly: https://cetecomadvanced.com/en/contact/
In addition, our CETECOM CERT tool provides a complete overview of the worldwide certification regimes and the associated requirements.