FCC changes rules for RF exposure for market approval in the US
Changes will come into force on April 1, 2022.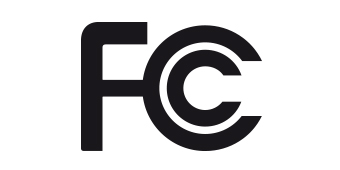 In order to obtain market approval for a device with radio technologies in the USA, each manufacturer must obtain FCC certification for the respective device. Certification in accordance with the requirements of the Federal Communications Commission (FCC) primarily means approval of devices with radio technologies in the USA.
It has now been announced that the FCC will establish new RF exposure rules. All devices are subject to RF exposure assessment in the US, including unintentional radiators.
An evaluation is mandatory and this differs from the old regulations in which only specific rule parts – most Part 15 devices and Part 18 were out of scope – were subject to routine evaluation.
The major exemption defined in § 1.1307(b)(3)(i)(A) applies to devices for single RF sources (any single fixed RF source, mobile or portable device) with a maximum time-averaged power of no more than 1mW, regardless of the separation distance.
The SAR based exemption, considering a variable power threshold that depends on both the separation distance and power, is provided in § 1.1307(b)(3)(i)(B). This exemption is applicable to the frequency range between 300 MHz and 6 GHz, with test separation distances between 0.5 cm and 40 cm, and for all RF sources in fixed, mobile, and portable device exposure conditions.
An alternative to the SAR-based exemption is provided in § 1.1307(b)(3)(i)(C), for a much wider frequency range, from 300 kHz to 100 GHz, applicable for separation distances greater or equal to λ/2π, where λ is the free-space operating wavelength in meters
The new requirements are outlined in KDB 447498. The new requirements were set to begin in April 2022. However, FCC has set a transition period of 3 months from April 1, 2022 where both the old requirements in KDB 447498 D01 v06 and the new requirements in KDB 447498 D01 v07 can be applied. After the transition period applications must use the new procedures in the published KDB 447498 D01 v07
More general information on the requirements for a FCC certification can be found here.