FCC sets updated framework for the use of pre-certified modules
The manufacturer is responsible for compliance with the test specifications of the end product.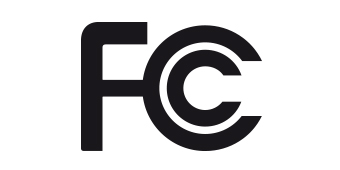 In order to receive market approval for a device with wireless technologies in the United States, each manufacturer must obtain FCC certification for the respective device. Certification according to the specifications of the Federal Communications Commission (FCC) primarily means approval of devices with radio technologies in the USA.
The FCC published on February 1, 2019 an update of its guidelines for the approval of products that use pre-certified modules. The use of these modules in the certification process has the advantage that the test effort for the manufacturer's product can be reduced due to the pre-certification.
Now the FCC has provided specifications to the manufacturer when using pre-certified modules. These guidelines shall be put into force on May 1, 2019. However, FCC encourages all parties to follow the guidance immediately:
The tests of the end product can be carried out by sampling the emissions of the device.
The device needs to run in operation mode and all transmitters are active during the tests.
The test is carried out with the end product including the pre-certified module in order to check the basic frequency and the interference emissions for compliance with all applicable regulations.
The emissions that may occur in intermixing of emissions with the other transmitters, digital circuitry, or due to physical properties of the device are tested. This test is particularly important to the FCC when integrating multiple modular transmitters, as certification is based on each radio interface being tested in its own configuration. Furthermore, the grantee of a product or host integrator shall ensure that compliance for simultaneous transmissions is demonstrated if the product contains two or more transmitters that operate in this mode.
It is important to note that host product manufacturers should not assume that because the modular transmitter is certified that they do not have any responsibility for final product compliance. In addition to the generic FCC specifications, the above-mentioned test specifications must be observed, as the manufacturer of products with pre-certified modules is responsible for compliance with the specifications of the end product despite any pre-certification.
In case of any questions, feel free to get in touch with us: https://cetecomadvanced.com/en/contact/