CETECOM as Recognized Testing Agency for market approval in Hong Kong
An RTA enables a simpler market access process.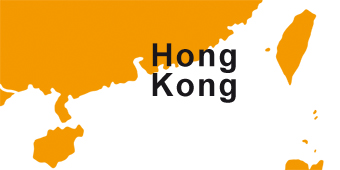 In order to launch a radio and/or telecommunication product in Hong Kong, testing in accordance with the requirements of the Office of the Telecommunications Authority (OFTA) is required.
The OFTA designates so-called Recognized Testing/Certification Agencies (RTAs), which can carry out approvals and associated tests for radio products in accordance with the requirements of the OFTA. An RTA therefore enables an uncomplicated process for market access in Hong Kong, since the status of an RTA also allows testing in a laboratory outside of Hong Kong.
CETECOM is also a Recognized Testing/Certification Agency recognized by the authorities in Hong Kong and we can therefore offer testing and certification services for a large number of devices with radio technologies for market access in Hong Kong and carry these out in our laboratories.
If you require further information, please do not hesitate to get in touch with us: https://cetecomadvanced.com/en/contact/.