Russia: New RoHS requirements mandatory from March 1, 2020
Changes also apply to products already approved.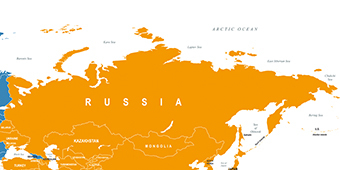 In order to obtain an EAC label for market approval in Russia, it will be necessary to comply with the Russian RoHS requirements (Restriction of (the use of certain) Hazardous Substances) from March 2020 onwards, additionally to the necessary proof of the electromagnetic compatibility of a product.
The requirements are defined in the Technical Regulation 037/2106 and binding after the transition period on March 1, 2020. This change applies to a large number of product groups. These include among others:
Telecommunications equipment (including telephones, fax machines, radios)
Computers and similar devices: including PCs, laptops, tablets, printers, routers
Electrical appliances for domestic use (including refrigerators, washing machines, alternating current systems, vacuum cleaners, kitchen machines)
Devices with wireless charging function
The prescribed test scope is based on the EU Directive 2011/65/EU ROHS 2 and EEE. The applied Russian standard (ГОСТ/GOST EN 50581-2016) is identical to the two European standards EN50581:2012 and EN 62321 and the specifications on RoHS listed here.
It is important to note that this change also applies retroactively to devices that have already been approved for the Russian market. This means that RoHS conformity must also be provided for products already bearing an EAC label, so that they can continue to be sold on the Russian market and in the Eurasian Economic Union.
This means that there is a need for action for almost all manufacturers who have brought products onto the market in Russia or who want to market them in the future. We can provide you with further information on the approval process and at the same time start the necessary update of your existing approval or initiate a new approval according to the new requirements for you.
Please do not hesitate to contact us directly to avoid problems on the Russian market: https://cetecomadvanced.com/en/contact/.