Updated CTIA Cybersecurity Certification Test Plan for IoT Devices version 1.2.3 released
CETECOM participated in the evolution of the test plan.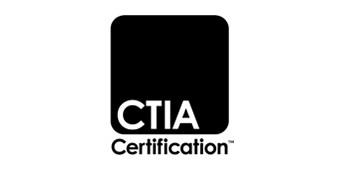 CTIA Certification has released version 1.2.3 of the CTIA Cybersecurity Certification Test Plan for IoT Devices. The test plan defines the cybersecurity tests that will be conducted in a CTIA Certification Authorized Test Laboratory (ATL) on devices submitted for certification. Version 1.2.3 was released in September 2021.
The major updates compared to version 1.2.2 are:
Level 1 and level 2 tests regarding Patch Management (3.5 and 4.5) and Software Upgrades (3.6 and 4.6) have been updated to verify manual or automatic installation of Patches/Upgrades.
Test Applicability has been updated for multiple test cases.
CETECOM's CTIA Cybersecurity Certification Working Group delegate was appointed secretary of the working group in January. In this role, CETECOM is able to better support the development of new cybersecurity test plan updates, and we played an active role in proposing updates to the latest version.
As the first laboratory worldwide, CETECOM has been reauthorized as a CTIA Certification ATL for version 1.2.X of the CTIA Cybersecurity Certification Test Plan for IoT Devices. Our laboratories in Essen (Germany) and Milpitas (USA) are authorized to provide testing for devices that need cybersecurity certification according to CTIA Certification's latest requirements.
For more information about CETECOM's cybersecurity services, please visit:
https://cetecomadvanced.com/en/testing/it-security/
Furthermore, we invite you to join a webinar about cybersecurity, taking place on October 6.
If you require further information, please do not hesitate to get in touch with us: https://cetecomadvanced.com/en/contact/