CAT M1 and NB IoT as the next generation of IoT connectivity
Two different standards have emerged under 3GPP Release 13 – CAT M1 and NB IoT.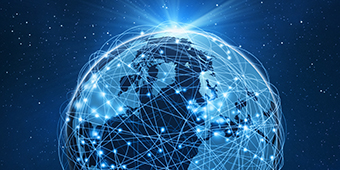 As industry players look to provide the next generation of IoT connectivity, two different standards have emerged under 3GPP Release 13 – CAT M1 and NB IoT.
Overall, it is safe to say that both technologies bring advantages, mostly related to coverage, security, variety, and efficiency. But is one technology superior to the other?
Let us start with a definition of both.
What is CAT M1:
Category M1 (Cat M1) is a technology that functions in a 1.4 MHz (reduced from 20 MHz) bandwidth and allows for timer and signaling over time behaviors which supports applications requiring low power consumption. It provides voice and average upload speeds between 200 kpbs and 400 kpbs.
What is NB IoT:
NB IoT focuses specifically on higher distance coverage at lower costs and even longer battery life than CAT M1 while enabling a large number of connected devices. The NB-IoT technology is deployed "in-band" in spectrum allocated to Long Term Evolution (LTE), using resource blocks within a normal LTE carrier (or in the unused resource blocks within a LTE carrier's guard-band) or "standalone" for deployments in a dedicated spectrum. It is also suitable for the refarming of GSM spectrum. It is more enhanced than CAT M1 with respect to low data rate applications but does not support hand over and voice functions.
| Parameter | CAT M1 (CAT-M) | NB IoT |
| --- | --- | --- |
| Bandwidth | 1.4 MHz (1.08 MHz) | 200 KHz (180 KHz) |
| Modes of Operation | In-band | In-band plus additional Guard-band areas and good compatibility with GSM technology. |
| Latency | 50-100 ms | 1.5-10 seconds |
| Peak Data Rate | 375Kbps (HD-FDD), 1Mbps (FDD) | ~50kbps for HD-FDD |
| Antennas | 1 | 1 |
| Voice support | Yes | No |
| Mobility | Yes | No |
| Initial region | North America | Europe |
So is there a clear answer, which technology is superior to the other? The answer is as usual:
It depends. There are applications for which CAT M1 is the clear choice and those for which NB IoT might be a better solution.
Whichever technology you choose, CETECOM officially offers the full test scope for NB IoT and CAT M1 certification services according to the requirements of GCF, PTCRB, major network providers (and newest CTIA drafts) plus automated OTA testing.
If you need more information, do not hesitate to contact us directly:
+49 2054 9519 0 / contact@cetecom.com