CyberSecurity Certified (CSC) as Europe-wide security certificate for cybersecurity
Cybersecurity serves as a fundamental building block for the security of connected products.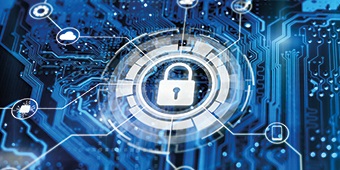 Cybersecurity will become an integral part of product safety and, with clear legal requirements and independent testing, can have a positive signal effect on product sales. A first step has been taken – a Europe-wide security certificate is offered by the new test mark: CyberSecurity Certified (CSC).
As part of this approval process, which is divided into three stages, we and our partner TÜV NORD are focusing on meeting the basic requirements for secure development and operation over the entire life cycle of the product. These requirements are largely based on the basic safety requirements for consumer IoT devices according to ETSI EN 303 645.
CETECOM performs the necessary tests for CSC certification and prepares a corresponding test report. This is finally verified by our partner TÜV NORD and after successful completion, the manufacturer receives the CyberSecurity Certified mark of conformity and a corresponding certificate for its product.
For more information on the tests to be performed and our additional cybersecurity services, please visit our IoT Cybersecurity subpage.
In addition, we offer a webinar on the topic of cybersecurity on October 6, 2021.
If you have any questions, please do not hesitate to contact us at any time: https://cetecomadvanced.com/en/contact/