China: Changes for the frequency range 702 – 798 MHz
Changes concern the SRRC certification.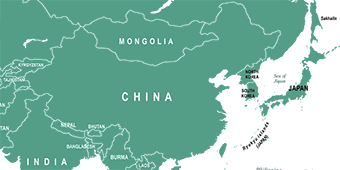 An SRRC certification is essential for a market approval of products with radio technologies in China, because the test results that have to be generated in the course of an SRRC certification are the basis for an NAL certification. Among the products for which SRRC certification is required are e.g. mobile phones (GSM or CDMA) and wireless LAN (WLAN) devices.
The responsible authority in China – the Ministry of Industry and Information Technology (MIIT) – published a new regulation in April, which affects the SRRC certification of devices using 5G technology.
The amendments state that applications for SRRC certification of equipment using the 702 – 798 MHz frequency range will no longer be accepted. This was changed in favor of 703 – 743 MHz and 758 – 798 MHz FDD mobile communication systems. However, it is still possible to use the 702 – 798 MHz frequency range in accordance with the local regulation "Interim Provisions on the Requirements for and the Verification and Administration of the Utilization Ratio of Radio Frequencies".
This change is already effective and there is no communication of any transition period.
If you require further information, please do not hesitate to get in touch with us: https://cetecomadvanced.com/en/contact/