Market approval in China: SRRC approval required for radar technology
Devices using the 76-79GHz band are required to obtain a SRRC certification in China.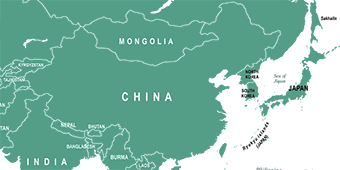 For a market approval in China, a SRRC certification is issued by the State Radio Monitoring and Testing Center (SRRC) and is relevant for all products that use a radio transmitter in any form.
Recently, a new regulation called "Interim Provisions on the radio administration of automotive radar" that allows 76-79GHz band for automotive radar has been issued.
According to this regulation, a device that is produced or imported in China needs to obtain a SRRC approval. 
For the approval, the necessary tests must be carried out in a test laboratory accredited by the Ministry of Industry and Information Technology (MIIT). Part of the SRRC certification is the determination of core parameters of products with radio technologies. These include among others
Frequency
Frequency band
Transmission power
Frequency tolerance
occupied bandwidth
Parameters of the frequency spectrum (such as out-of-band emissions)
The implementation date of this regulation is March 1, 2022.
We are ready to help you with any kind of support for your market approval project in China. For more information on the approval requirements and processes, please visit our related subpage "Market approval for China" or directly get in touch with us: https://cetecomadvanced.com/en/contact/