cetecom advanced offers an extraordinary portfolio of radio tests
Tests for a wide range of radio technologies are carried out in the cetecom advanced laboratories.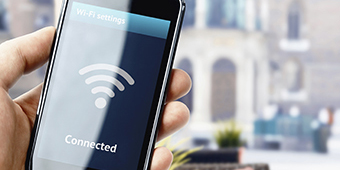 cetecom advanced offers a broad portfolio of regulatory and development support services and holds global accreditations for testing virtually all telecommunications products – and far beyond. Automotive components, industrial technology, medical devices, consumer electronics – all use radio technologies to process information.
This makes us your global partner for providing independent component and product testing. cetecom advanced is unique in its expertise for testing and approving radio-based systems.
Our testing services cover many common radio technologies used in a wide range of products, and we perform the relevant tests based on the currently applicable norms and standards. These include
Bluetooth testing
WLAN testing
Radar testing
UWB tests
Cellular testing (2G, 3G, 4G and 5G)
SRD testing
and many others.
Our accredited laboratories are equipped with state-of-the-art test systems to test products to a wide range of specifications. Our test reports are recognized worldwide, providing the foundation for market approval.
Would you like more information about cetecom advanced? Contact us at: mail@cetecomadvanced.com