Regulatory changes for low power devices in Argentina
ENACOM released the changes in resolution 570/2018.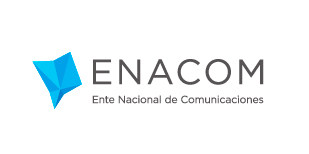 The Argentinian authority ENACOM is responsible for granting manufacturers of devices using radio technology access to the Argentinian market.
End of 2018, ENACOM released a new resolution (570/2018) covering the regulatory requirements for devices using the lower power wireless charging technology. These updated technical standards (ENACOM-Q2-60.14 V18.1) lead to several changes in the testing and certification processes for such devices:
Removal of the antenna "special connector" requirement.

Effective immediately, the manufacturer needs to make sure that all devices that use an external antenna take the necessary measures to prevent the replacement of the declared and tested antenna. In addition, the type of antenna and the characteristics of the antenna must also be specified in the documentation.

New Allocation for 314 – 316 MHz band for Low Power Devices
Modification on the non-desired emissions level for the 433.075 – 434.775 MHz band.

The limit was increased in order to be harmonized to FCC/EN limits, due to the fact that many FCC/EN approved devices weren't complying with ENACOM limits.
The spurious emission limit for the 433 MHz Band has been increased from 200 uV/m to 1830 uV/m

Modification on the non-desired emissions level for the 902 – 928 MHz & 2400 – 2438,5 MHz band.

The limit was increased for 902 – 928 MHz band and defined for the 2.4 GHz band.
In case of any questions, feel free to get in touch with us.
On our website you can find additional information about an ENACOM certification or our testing services for products using wireless charging technology.