Anatel resolution 726 comes into force September 1
Resolution 726 allows the usage of multiple frequency ranges.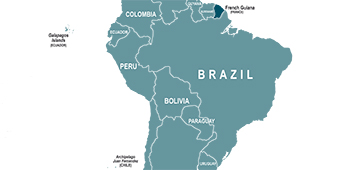 The Brazilian authority Anatel is responsible for defining the requirements for the approval of products with radio technologies in Brazil. Recently Anatel has published Resolution 726, which comes into force on September 01, 2020 and replaces the restricted bands defined in the Table I of Resolution 680/2017.
The main change is related to the WI-FI 6E frequency range (5.9 GHz to 7.1 GHz), which was forbidden in Brazil before.
The new resolution allows the using of the following ranges:
850 to 5.925 GHz for 802.11p (V2X),
57 to 71 GHz for 802.11ad
76 to 81 GHz for Radar systems.
We have prepared further information on the market approval for Brazil on the corresponding subpage for you.
If you have any questions, please do not hesitate to contact us directly: https://cetecomadvanced.com/en/contact/