Malaysia – Updated short range device (SRD) specifications
MCMC updated requirements for short range devices in Malaysia.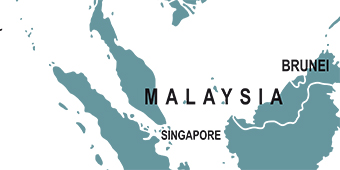 The Malaysian Communications and Multimedia Commission (MCMC) has published updated SRD technical specifications in "Technical Code MCMC MTSFB TC T007:2020".
The major changes to the type approval process are as follows:
Major impact on Wireless Microphone where the frequency had changed
LORA/Sigfox can use between 916-924 MHz but must fulfill the "Class Assignment" requirements
Updated frequency bands and maximum transmit power limits for generic and specific SRD applications
Inclusion of technical requirements for new SRD applications such as Ultra-Wideband (UWB),
Inclusion of new technical requirements for electrical safety and EMC for devices that can be directly connected to the service provider's network
We have prepared further information on the market approval for Malaysia on the corresponding subpage for you.
If you have any further questions, please do not hesitate to contact us directly: https://cetecomadvanced.com/en/contact/