Electronic Certification of Conformity (eCOC) in Malaysia
SIRIM introduces new procedure.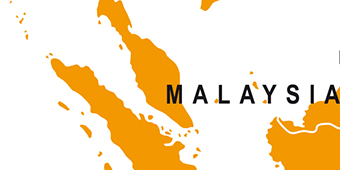 Market approval for radio technology products in Malaysia is issued by the Standards and Industrial Research Institute of Malaysia (SIRIM). The private entity is appointed by the Malaysian Communications and Multimedia Commission (MCMC), and no product can be marketed in Malaysia without a SIRIM approval.
SIRIM now has confirmed that from February 11, 2019 on, the SRIM wireless division (SIRIM CMCS) introduced an electronic Certificate of Conformity (eCOC). This new procedure replaces the current process in which a hard copy certificate is issued.
Although the new process is already in place, a transition period until August 11, 2019 is given to all applicants. Within this six months, the applicant has an option to receive either eCOC (soft copy) or hard copy certificate. The applicant simply has to choose the preferred method during submission of the application. The new eCOC will be created with a QR code for identification and traceability.
More information about the approval process for the Malaysian market can be found here.
If you have any questions, please do not hesitate to contact us directly: https://cetecomadvanced.com/en/contact/