New approval requirements for devices with IPV6 technology in Malaysia
Requirements will come into force in 2020.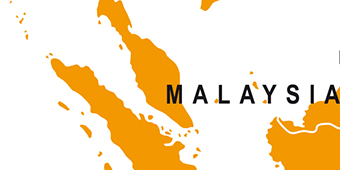 The market approval for products with radio technologies is issued in Malaysia by the Standards and Industrial Research Institute of Malaysia (SIRIM). The private body is appointed by the Malaysian Communications and Multimedia Commission (MCMC) and without SIRIM approval no products can be placed on the market in Malaysia.
In July, the MCMC published new guidelines for the approval of devices with IPV6 technology. The new IPV6 Certification Program will come into force in July 2020 and regulates market access for those products in Malaysia. These include devices with a direct external connection, such as access points, gateway devices or mobile phones.
Basically, for the approval of IPV6 products the following general requirements have to be fulfilled:
IPV6 Functional requirements
Electrical Safety (inclusive Power supply and Power Cord)
EMC
Marking
Language
In addition, there are IPV6-specific requirements related to the functionalities of the device, which are reflected in the test specifications:
A comprehensive test scope covering all requirements and RFCs as specified in MCMC Technical Code (MCMC MTSFB TC T013:2019)
Applicant shall declare and provide pre-installed software in submitted sample for testing.
Test to be conducted at SIRIM Lab or at any accredited or accepted laboratory
All devices with IPV6 technology must be certified according to the new requirements after the transition period expires in July 2020; until then, the previous MCMC requirements will apply.
If you require further information, please do not hesitate to get in touch with us: https://cetecomadvanced.com/en/contact/.