Changes to market approval process in Malaysia
SIRIM updates certification requirements.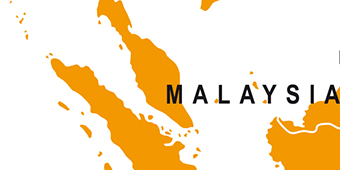 Market approval for radio technology products in Malaysia is issued by the Standards and Industrial Research Institute of Malaysia (SIRIM). The private entity is appointed by the Malaysian Communications and Multimedia Commission (MCMC), and no product can be marketed in Malaysia without a SIRIM approval. SIRIM has now rolled out an update to the certification requirements for market approval in Malaysia, related to two items.
Submission of test samples for certification
Previously, SIRIM has accepted two different ways to handle the submission of samples for the certification process:
Submission of a complete set of samples including the TCF for all certification processes
Request for on-site testing for a complete set of samples
These options now have been extended with a third option for short range devices, which provides the opportunity to submit clear and high-resolution photos of the samples; hence reducing the effort of the manufacturers. This third option excludes Fax devices, ADSL modems, devices with cellular technology and a few others.
Validity of test reports accepted
Furthermore, SIRIM now also accepts test reports with a validity of more than five years. This was previously only possible for network products, but has now been extended to all product classes. Decisive for the acceptance of the reports are features such as applied standards, no changes to hardware and software after the tests and the selection of an adequate and operative test laboratory such as CETECOM.
In case of any questions, feel free to get in touch with us directly: https://cetecomadvanced.com/en/contact/