Electrical safety: The transition period expires on December 20 and EN 62368-1 replaces the previously valid standards
The standards 60950-1 and 60065 were already replaced by EN 62368-1 in June 2019.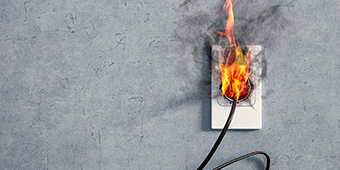 Electrical safety avoids hazards caused by electric current and its effect on the human body – at worst by an electric shock, which even small electrical appliances can cause. Electrical safety is therefore an important basic requirement under which technology products are approved for the market. It is therefore an integral part of the regulatory tests for certification and the associated market approval.
In Europe, all audio/video, IT and communication products must demonstrate compliance with EN 62368-1 by the end of 2020. The standards 60950-1 and 60065 were only valid until June 20, 2019 with a transition period until December 20, 2020.
If devices continue to be produced after 20 December 2020, a reassessment of conformity with the Low Voltage Directive, e.g. according to EN 62368-1, is mandatory.
Make sure that your products meet the current electrical safety requirements for Europe in time. We have created additional test capacities for you to provide fast and efficient support.
Contact us today and we will help you with the conversion to EN 62368-1.
For more information on EN 62368-1, please refer to our FAQ list on electrical safety.