CETECOM obtains MasterCard accreditation for laboratory in the US
The wide range of CETECOM's SmartCard service portfolio has now been extended as our laboratory in the US has been accredited to perform MasterCard Contactless reader Level 2 testing also known as MasterCard Contactless Reader.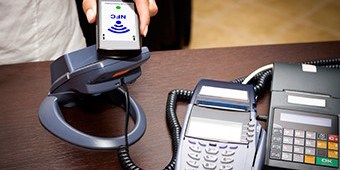 With this accreditation, our laboratory in Milpitas is able to extend their SmartCard portfolio, as we are already offering diverse SmartCard services in the US.
"This new capability is a huge achievement for our team in the US", mentions CETECOM CEO Wilfried Klassmann. "It is a big step forward to provide a complete suite of testing and services to our SmartCard customers."
This new accreditation especially sharpens CETECOM's SmartCard service portfolio in the US, but it furthermore increases the globally available CETECOM SmartCard testing resources. CETECOM already offers a wide range of Payment Solution testing services to our customers.
For further information, please do not hesitate to contact us directly.
https://cetecomadvanced.com/en/contact/